Some men in the Berks and Lehigh Valley region had a burden to see a church planted in Topton. Men from Oley BFC, the Lehigh Valley region, Berks region and others involved in Church Extension ministries met together for regular prayer for the Lord's guidance on planting a church in the area. A demographic survey was completed and it was determined that Topton, PA needed a gospel-preaching church for the community. Topton is between Kutztown and Macungie, between Route 222 and Route 100.
Introducing Church Planter Dan Hoffstetter
The Topton team prayed for a planter and the Lord led Dan Hoffstetter and his wife, Heidi, to Church Extension Ministries of the Bible Fellowship Church. Dan has ties with the Calvary BFC in Coopersburg, but has been ministering in Massachusetts for several years. He and Heidi have felt the call to church planting and God led them to Church Extension and Topton.
This new church plant will be planted using the Incubator model in conjunction with the New Life BFC in Oley BFC. Dan will be working with Oley for several months while he gathers a core group and trains them on church planting while at the same time he will be getting to know his neighbors in Topton and the community as a whole. (God has already
provided a home for the Hoffstetters in the town of Topton.)
Once the core group is together and God provides a meeting place in Topton, then the church plant will be launched. The incubator model maintains a healthy relationship between the mother church and the daughter church throughout the church planting process.
Topton Prayer Requests
Please pray that God will provide for the Hoffstetter's support. If the Lord leads, you can give to the Topton Church Plant here.
Please also pray as the Hoffstetters move to Topton and develop relationships within the community.
Please also pray for individuals, couples, and families from Oley BFC and other BFCs in the region to come alongside the Hoffstetters to participate in this brand new church plant.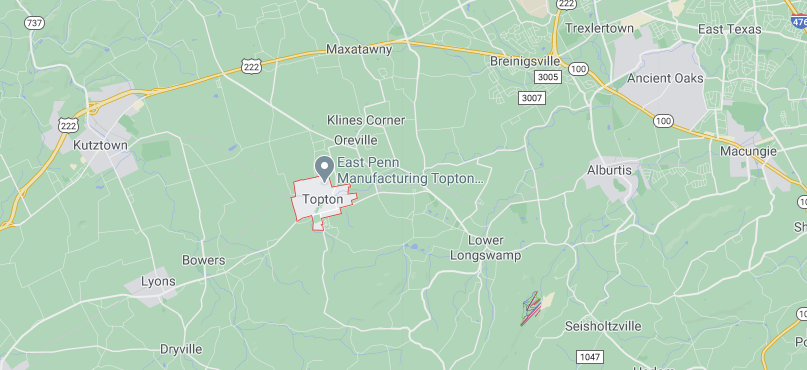 If you are interested in participating in the Topton church plant or finding out more details, please contact the Church Extension office at office@ChurchPlantingBFC.org.