Parents are always looking for ways to impress their children with the importance of serving the Lord. Bible studies and conversations can communicate this desire, but nothing impacts a kid in the same way as actually serving together as a family.
That's exactly what the Englehart family did in 2005 when they heard Church Extension was asking for people who worship at existing BFC churches to start attending new Church Plants. These people are named "Aquila and Priscilla teams" after the couple in Acts who helped Paul with his new church plants.
The Engleharts left their home church, Trinty BFC in Blandon, PA, to start attending the brand new La Roca de Reading BFC. At the time they had young children including their daughter, Joy. She was seven years old when her family became an Aquila and Priscilla family. Now she is a junior in college.
I recently got to ask Joy how growing up in an Aquila and Priscilla family impacted her faith.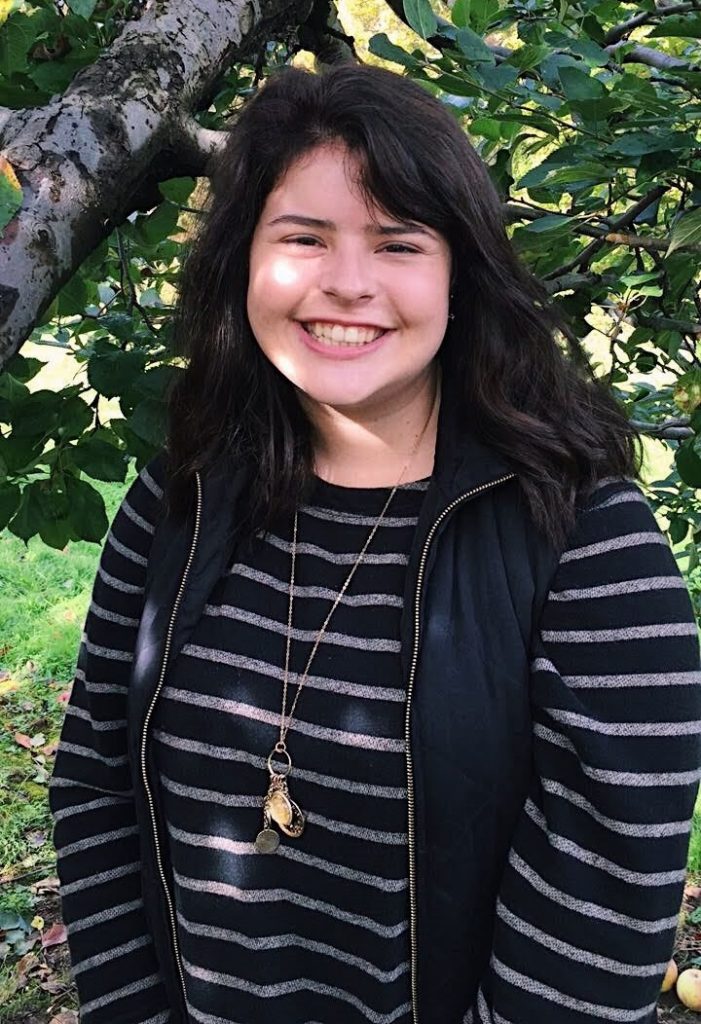 Here is our conversation:
RS: How old were you when your family decided to help at La Roca? Did your parents discuss it with you kids or did they just tell you that you all would help out?
JE: When my parents started to help with La Roca I was seven years old. My parents did not really discuss it with us as kids. I just remember the first Sunday that we went and I had no idea what was going on.
RS: How did you feel about helping La Roca out as a family?
JE: As a family we love La Roca and just seeing it grow from when it started in 2005. As a kid I loved it, even though everyone around me was speaking a different language. As a teenager I liked going to La Roca and we got more involved with the Wednesday night prayer meetings.
RS: What did a typical Sunday look like for you?
JE: Originally my family started out going to Trinity BFC in Blandon. The Blandon church sent us to help out with La Roca. Since both services (Trinity and La Roca) were at the same time, our family only went to La Roca. As La Roca grew, it changed their service time to the afternoon. From then on, we would attend Trinity in the morning, after Trinity we went to grab lunch, and then it was off to La Roca. Often times we would leave our house around 8am and not get home until 5pm.
RS: What did you and your family do to help La Roca?
JE: My parents would teach Sunday school almost every Sunday and my father would count the offering. When we had communion, my father would help up front. He would also help lead songs during the service.
RS: How did growing up in an Aquila and Priscilla team family impact you practically and spiritually?
JE: Spiritually this impacted me because I had two very strong examples of how to be a servant to the Lord through helping in the church. Both of my parents have showed their trust in the Lord by being the Aquila and Priscilla team.
RS: How did being an Aquila and Priscilla team family impact your siblings and your parents?
JE: This journey has impacted my family in many ways. My sister is now bilingual and has studied abroad twice, once with family of Pastor Carlos Rodriguez (the pastor of La Roca). My mother is also bilingual! My family has gotten to travel to see the La Roca Church in Merida, Mexico. My father and I got to go to Mexico to help with a children's bible camp a couple of years ago.
RS: What are you doing now? What are your life plans?
JE: Currently, I am attending Cairn University where I will be a junior this fall. I will be a Resident Assistant this year. I am majoring in Liberal Arts and I have a minor in Education. I want to teach when I graduate, but we will see where the Lord has me!