Pastoring an independent church can be isolating. The burdens of ministry are hard to bear on your own. When conflict arises in the church, you have no one to support you to restore order and peace. You long for connection with other pastors who could offer you encouragement and godly wisdom. You want your people to having meaningful connection with the broader body of Christ. You can get the connection and support you need when your church joins the Bible Fellowship Church denomination. There are many advantages to joining the Bible Fellowship Church denomination:
Regular Prayer and Fellowship with Other Pastors
The Bible Fellowship Church (BFC) denomination is divided into regions. Each region meets regularly in a small group format for prayer and fellowship. In addition, all the BFC pastors meet twice yearly. In the spring, BFC Conference gathers the pastors and elders together for worship, preaching, and to conduct denominational business. In the fall, at the BFC Ministerial Convention, pastors and their wives enjoy a stimulating speaker and discussion, prayer time, and plenty of laid-back fellowship time in the Pocono Mountains of Pennsylvania.
Pastors and church planters in the BFC regularly meet together to share their ministries and uplift one another in prayer and encouragement.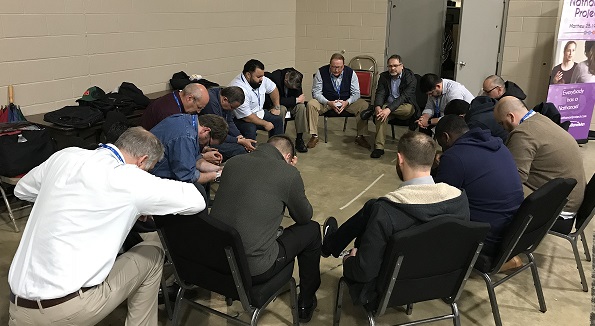 Accountability and Freedom
The Executive Board along with other denominational boards and committees have checks and balances in place to keep you and your congregation on track doctrinally, ecclesiastically, and financially. At the same time, you maintain control over the care of your congregation since you know best how to reach your local church and its community.
Help in Times of Conflict
The Ministerial Relations Committee is available to support you and your church in times of conflict or pastoral change. This committee also provides a Conference Pastor whose sole responsibility is to provide pastoral care to the BFC pastors and church planters and their families. Church planters also have a mentoring relationship with the director or assistant director of Church Extension Ministries. 
The Church Health Committee is a resource for you in times of plateauing or declining growth. Call the Pastor of Church Health to consult with your church and prayerfully find wisdom to promote your church's growth. 
Join the Multiplication Movement
Participate in church planting and missions with BFC Church Extension Department and the Board of Missions. Each of these two organizations provides you and your congregation with the resources you need to be involved with church planting and missions in the United States and around the world.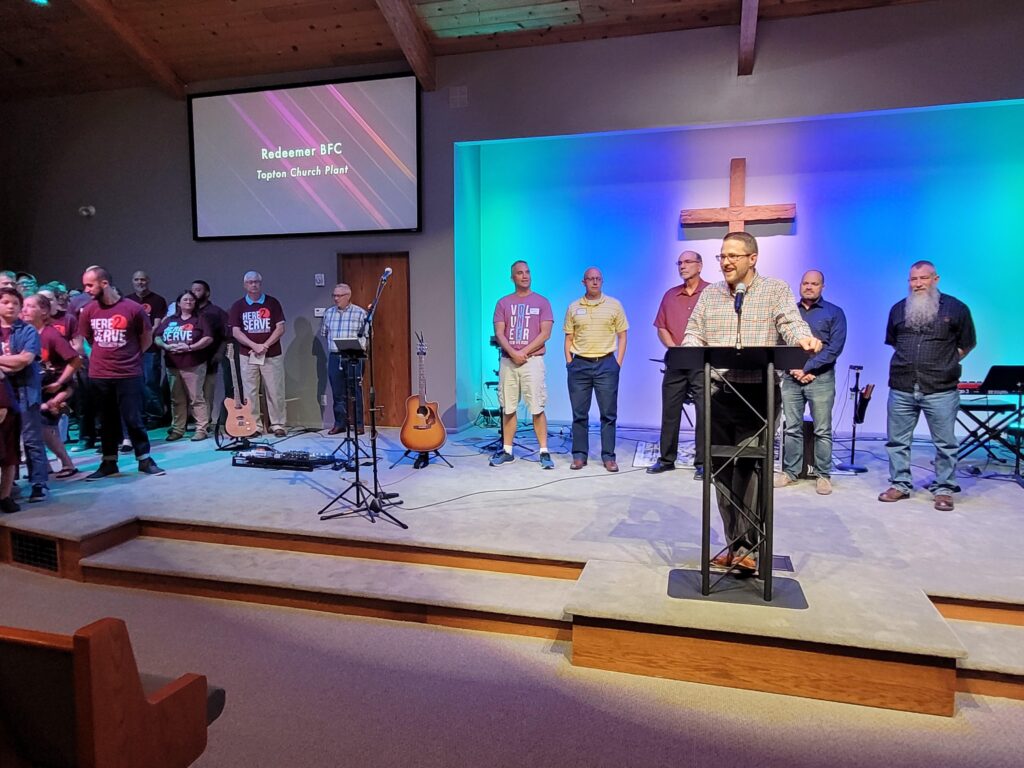 Note: We are especially interested in connecting with churches in the United States and Mexico.
See if you are doctrinally compatible with the Bible Fellowship Church. We hold to the doctrines of grace, believer's baptism by immersion, and premillennial eschatology. Each of our churches is governed by a body of locally elected elders. You can review our complete Articles of Faith here.
Be willing to become ordained through the BFC credentialing process. Pastors are required to have three years of theological education or its equivalent through a study program. The BFC may also recognize your previous ordination. Click here for more details about becoming a pastor in the BFC.
Complete the Church Plant inquiry form. You can find the online form here. Once received, Director David Gundrum will be in touch with you. If you have any questions, you can email office@churchplantingbfc.org.
Experience the joy of Christian unity by joining together with a larger part of the body of Christ. We look forward to talking with you about becoming a church in the Bible Fellowship Church denomination.