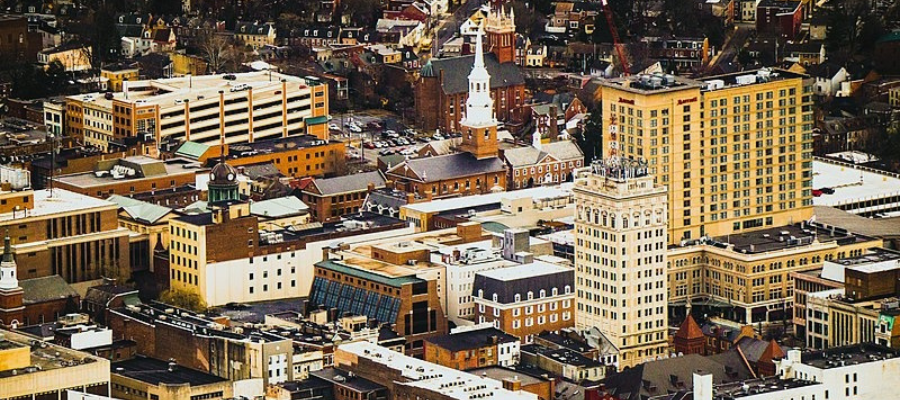 Why the City of Lancaster?
When most people think of Lancaster, they think of the Amish and Mennonite communities complete with horses and buggies. In reality, the city of Lancaster is increasingly diverse. In the past decade, the multiracial and multilingual population of Lancaster county has boomed from 3,700 people in 2010 to almost 20,000 people in 2020. In fact, all of the population growth in Lancaster County in the last decade has been from nonwhite groups. The city of Lancaster also boasts a rich, artistic hip-hop culture.
The people of Lancaster City need Jesus! Many do not know Jesus as their Savior. Others have trusted in Christ, but are hungry to grow in the grace and knowledge of the Lord Jesus Christ. Many people in Lancaster City come from a charismatic or Catholic background.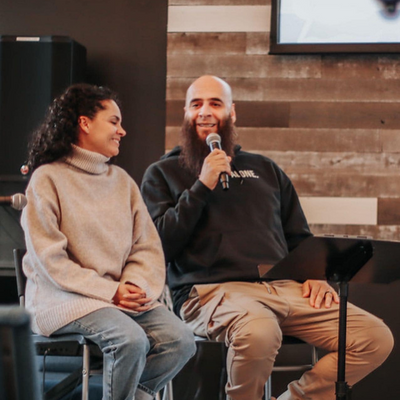 Why Juan Carlos Morales?
Church Planter Juan Carlos (Los) Morales was born and raised in Lancaster City, PA. He knows first-hand the culture and the people in the area. The Lord saved him from his sinful life and he worshipped in a charismatic church for many years before he was confronted with the doctrines of grace. Juan Carlos is married to Lynette Morales. Lynette is also passionate about reaching people in Lancaster for Christ and is very involved in the church plant.
---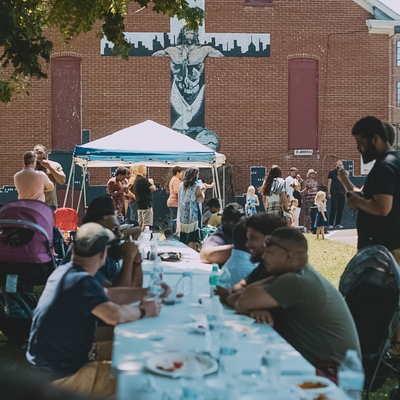 The Good News
Christ Alone Fellowship began in 2019 in a rented space in the city and has grown steadily ever since with people who are hungry for Jesus Christ and for learning His word. Christ Alone Fellowship has active small groups who are like family to one another. The mission church hosts block parties and partners with other community ministries such as Love Life Ministries. Church Planter Juan Carlos Morales is actively discipling the men of the church resulting in many who are able to teach and disciple.
---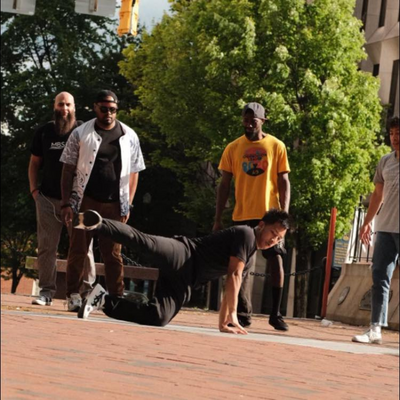 Ministry Spotlight: The Cypher Spot
Christ Alone Fellowship has embraced the hip-hop culture of Lancaster City. They host open jam sessions on the first and third Thursdays of the month for people to come and breakdance. The Jam Sessions are called The Cypher Spot. Leader Rome Melendez shares the gospel and a devotional. He and his wife Natalie also teach the Monday night children's breakdancing and catechism/Bible class.

How can I be involved?
You can be involved with Christ Alone Fellowship in Lancaster City, PA in many ways:

What is Church Extension Ministries of the Bible Fellowship Church?
The Bible Fellowship Church is an expanding fellowship of churches, united to make disciples of Jesus Christ. Over 10,000 people gather for worship in our churches every week. We originally began in the 1850s in the Lehigh Valley of Pennsylvania and were known as Mennonite Brethren in Christ. Since then we have expanded to New Jersey, New York, Delaware, Maryland, Florida, New Mexico, and Mexico. We changed our name to the Bible Fellowship Church in the 1950s to more accurately reflect who we are and what we believe.
Our doctrinal distinctives include:
salvation by grace alone through faith alone
believer's baptism by immersion
a premillennial view of Jesus Christ's earthly return and reign
local churches self-governed by a Board of Elders elected by the congregation
Our Bible Fellowship Churches are connected for accountability, fellowship, and collaborative efforts to share the gospel including church planting. Find out more about the Bible Fellowship Church on our website.
Church Extension Ministries is the church planting department of the Bible Fellowship Church. David Gundrum is the director of Church Extension under the guidance of the Board of Church Extension. Church Extension plants new Bible Fellowship Churches, coaches church planters, and connects with existing churches who wish to be part of the Bible Fellowship Church. You can subscribe to our weekly email updates, The Antiochan Report, here.