When Dan Hoffstetter was preparing to launch Redeemer BFC in Topton, PA just one year ago, he included on his launch team a person who can manage and update the social media accounts for the church plant. The social media manager takes pictures during church events to share on Facebook and Instagram and also posts announcements of worship gatherings and other community events. Church attenders use the accounts to stay in the know about what is happening at the mission church. People in the community of Topton get to see the event updates as their friends share the posts. People checking out the mission church online can see how active the church is and get a sense for what it would be like to be a part of the mission church.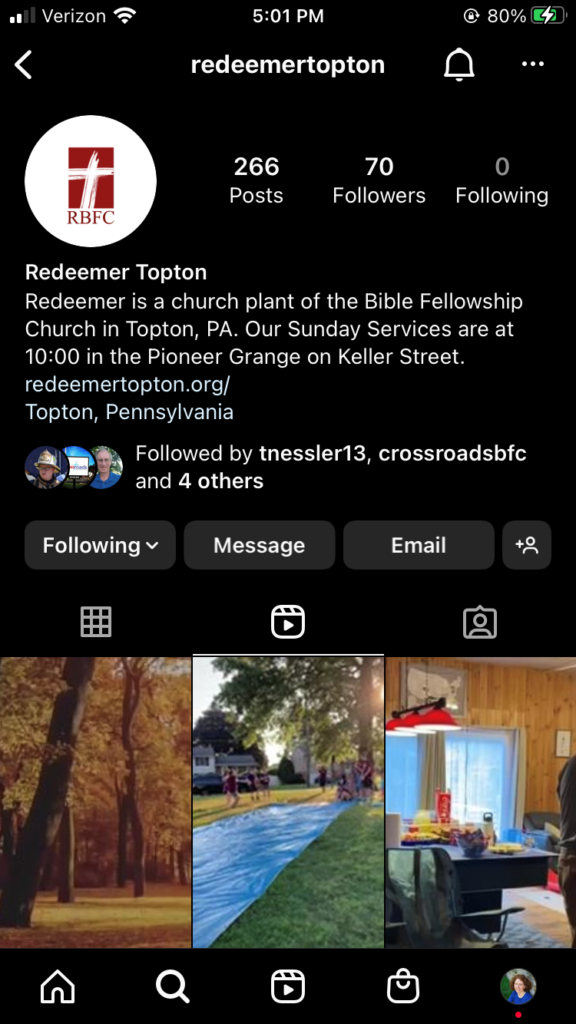 Many of our church plants use digital media in  creative ways to connect with their attenders and their community during the church planting process.

Tim Zuck from Forks Community Church creates 2 Minute Drill videos summarizing the main point of his upcoming sermon. He shares these on Instagram to reinforce the truth of God's word.  These short videos are being watching hundreds of times each. The most recent 2 Minute Drill shares the dangers of overconfident planning from James 4. 

Lynette Morales, church planter's wife from Christ Alone Fellowship in Lancaster City, PA, uses a smartphone app called GroupMe to connect with the ladies in her small group Bible study. The chat feature allows the women to share daily prayer requests, what they are reading in their Bible, or just daily life interaction. The calendar feature allows members to schedule picnics and fire pit time at each others' homes and remind people of the date and organize who is bringing what food. 

Crossroads BFC in Elverson, PA recently shared pictures of a homeschooling gathering hosted in their mission church. Church Planter Brad Boyer from Cape Community Church in Cape May, NJ shares daily devotions on the mission church's Facebook page and Instagram feed. Grace Community Church in Chestertown, MD shared pictures of their youth handbell choir who is practicing for Christmas. Many of the church plants including Citylight Bible Church in Allentown, PA continue to livestream their worship service through Facebook or other channels, a practice which began during COVID shutdown. Social media helps gives people in the community a sense of what the church is like before they venture out in person.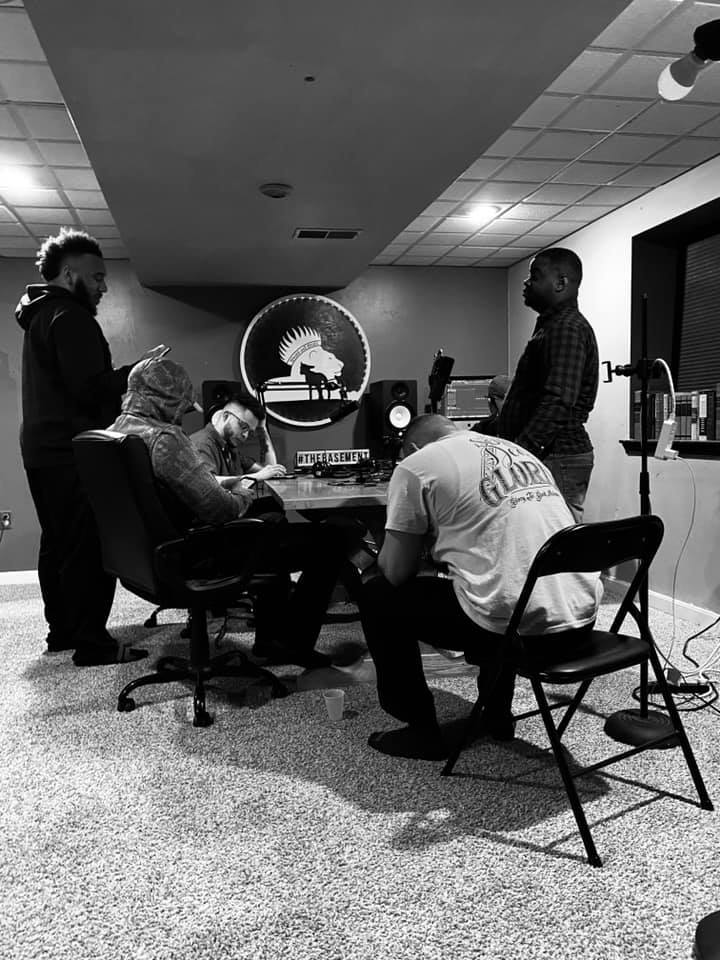 The church planters also use radio media. James Reff from Grace Community in Chestertown, MD created radio spots for his local radio station. He was also on Iron Sharpens Iron radio show with Chris Arnzen talking about the Sovereignty of God in preparation for the Reformed Theology conference being held at Grace Community Church soon. Juan Carlos Morales from Christ Alone Fellowship in Lancaster City, PA hosts a podcast from the lower level of his home aptly named theBasement. Wayne Cooley is the co-host.
Using radio media to connect with the community is not a new concept in the BFC. In the 1980s and 1990s, Pastor Dan Allen had a media driven ministry during his time as senior pastor of Ephrata BFC. He did one-minute devotional spots on the radio, a 30-minute prerecorded Sunday morning Let There Be Praise radio show, and two different local television shows. Today, Dan Allen continues his media ministry through 800followme.com. In October 1920, Pastor B. Bryan Musselman was appointed to the Allentown Church which was growing by leaps and bounds. Three years later he discovered radio technology which was brand new. He broadcast sermons from home on Sunday afternoon and then started broadcasting the morning and evening services of Bethel church in Allentown. He eventually bought the radio station and became known as the Radio Preacher.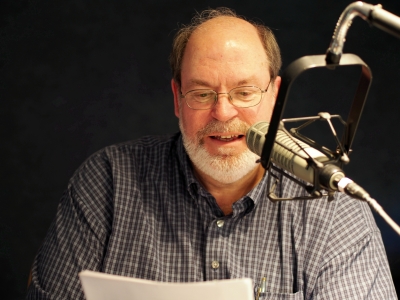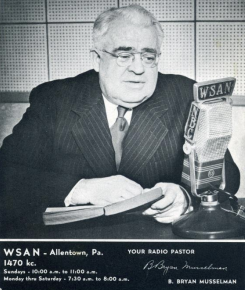 Your church planters take initiative in sharing the good news of Jesus Christ with their community. Digital media is one of the ways God's truth goes forth to capture the interest of the people in whom the Holy Spirit is at work. Continue to pray for your mission churches to make use of the digital media available to them. You can also follow your church plants on social media to recent updates so you know how to pray for your planters.