Some of our Bible Fellowship Churches began in the late 1880s. When these stalwarts of our denomination began there was no internet, no television, no cars, no vacuum cleaners. We were called the Mennonite Brethren in Christ and we looked Mennonite with plain dress and no jewelry or excesses. Despite the cultural differences, there are some remarkable similarities between what worked then and what works now when it comes to church planting. Here are some examples from our own BFC history.
Royersford: Daring and Boldness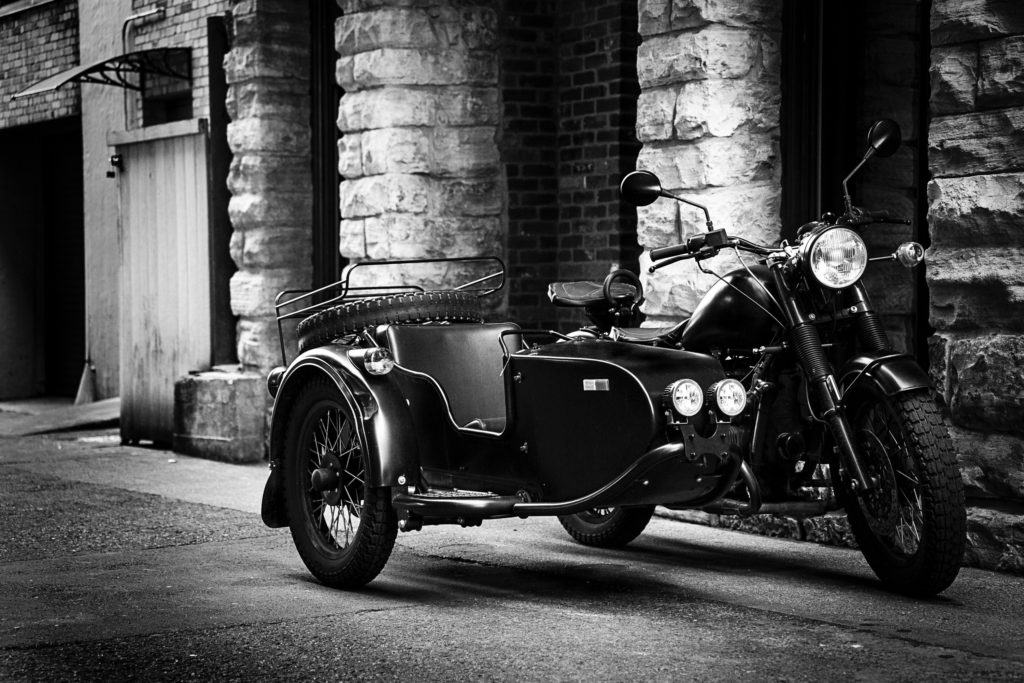 It takes daring and boldness to be part of a church plant both today and in the second half of the 1800s. Those who were involved in the beginning of a new Mission Church had a willingness to take risks and do new things. Apparently, Mrs. Moyer, an older woman who hosted the late 1890s protracted meetings (like today's small groups) at the beginning of Royersford BFC, didn't shy away from a dare. Someone had dared her to slip into the sidecar of a motorcycle for a picture while in her conservative dress including her prayer shawl. Mrs. Moyer's granddaughter still has the photo proof that she took the dare! Pastor Robert Smock noted that "if Mrs. Moyer could be that daring in the spirit of fun, could it be that she was just as daring in winning souls to the Lord? Thank the Lord for daring people who were willing to go out of their way for the gospel…This kind of spiritual enthusiasm is one of the most effective tools in the hands of the Spirit to bring men and women to Christ."
Bethlehem: Personal Follow-Up
When a church planter greets a new visitor in a Mission Church or a church planter meets someone new in town while going out to lunch or taking a walk, the church planter takes initiative to follow up with the person and finds opportunity for spiritual conversation with the goal of sharing the gospel.
Leroy Wilcox wrote that the Bethlehem class (Mission Church) began as an idea in 1884 at camp meeting. They met at a home and also held tabernacle meetings in a tent and in a rented building in town. In 1887, a frame church building was built. The group had strong evangelistic fervor. Sometimes the pastor held all-day services, assisted by other pastors of the denomination as well as from outside the denomination.
"A young woman, Lizzie Conover, a servant girl at the home of a friend of the church, Mrs. Miller, came to the church and was gloriously converted. She was a very helpful worker but became gravely ill and went to her parents' home at Erwinna, about 15 miles south of Easton. Here she went to be in the presence of the Lord. After the funeral the pastor, William Musselman, sent a contribution to the parents that paid the expenses for the doctor and the funeral. This kindness was the beginning of a work in Erwinna. Tent meetings were held by Evangelist Noah Detweiler of the Canada Conference and a church in Erwinna was begun through the death of an early convert at Bethlehem."
Every follow-up opportunity is brimming with possibilities from the Lord to further spread the gospel.
Reading and Walnutport: Perseverance and Adjustment
Discouragement is a common thread in a church planting story. Anyone in church ministry can identify with discouragement. Why aren't people coming? Do I keep going? Do I quit? Do I make a change?
In 1886, the church planters (then known as the Gospel Heralds) of the church in Reading, PA felt discouraged at first in the work, but pressed on with their meetings. A.B. Musselman wrote on January 1, 1886 that "four weeks ago we started a protracted meeting, but for the first two weeks we were compelled to work by force, and with very few people; but thanks be to God! the just live by faith, and whatever we ask in accordance with His will, believing, it shall be granted unto us. Thank be to God for his promises, which are sure and steadfast. The last two weeks we had wonderful victory all along, and we trust it is only the beginning of good things. So far fourteen souls have been gloriously saved, while eight more are earnestly seeking Jesus as their Savior." In their case no changes were needed; they waited for God's timing while they continued doing the same types of meetings they had been doing.
Other times, changes are needed to reach people with the gospel. Jack Dunn, a former church planter/Gospel Herald, spent time as pastor of Calvary BFC in Walnutport, PA. He writes, "In October l957, I was stationed in Walnutport, Pa. At that time there were quite a number of children in our Sunday School and also a great number in the borough. Dell and I began to have a burden for the salvation of these children, but we had no idea how to reach them with
the Gospel.

One day, after we were there about a year, David and Betty Schmoll, C.E.F. [Child Evangelism Fellowship]Directors for Northampton County, stopped in to see us. They introduced us to the C.E.F. literature and we asked how we could purchase some. They said that they had a trunk full of the literature in their car, so we purchased, with our own funds, enough to start a Bible Club.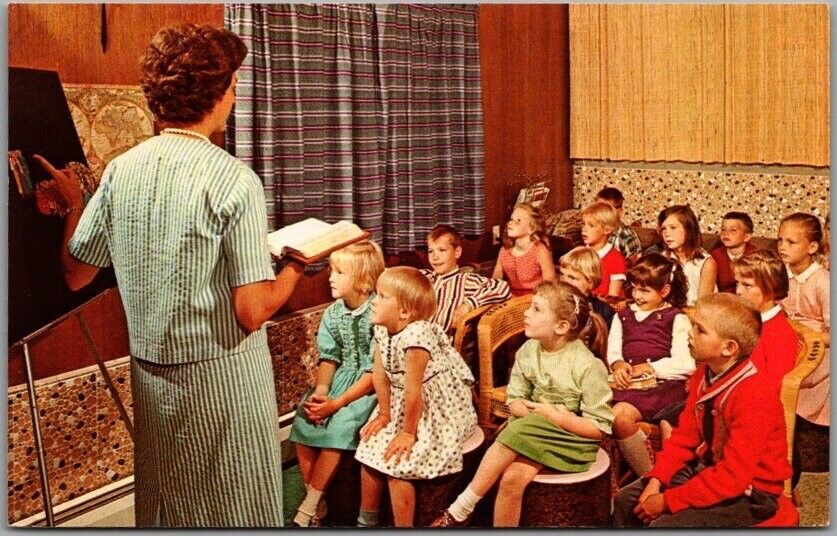 In a very short time we had 35 to 40 children present at each session. I led the singing and told the continuing story each week. Dell taught the Bible lesson, and we had someone to play the piano. A secret of our success is that we also had handcraft which helped the children to be interested in the Bible Club."
In this case, although there was already an opportunity for children in Sunday School, Jack knew that a change was needed to share the gospel with more people. A church planter needs wisdom from the Lord to know when to preserve as is and to know when to make adjustments to the ministry.
Church planting during any time in history takes boldness, personal follow-up, perseverance, and adjustments. If church planting seems like hard work, that's not because it is being done wrong; it's because it is hard work. Your BFC church planters rely on the Lord for wisdom and are encouraged to know that you are praying for them. Thank you for your support for the BFC Mission Churches.
Note: Information from this article was gathered from BFCHistory.Org.